CHARTER HALL - THE AGE
Posted on 17 April 2021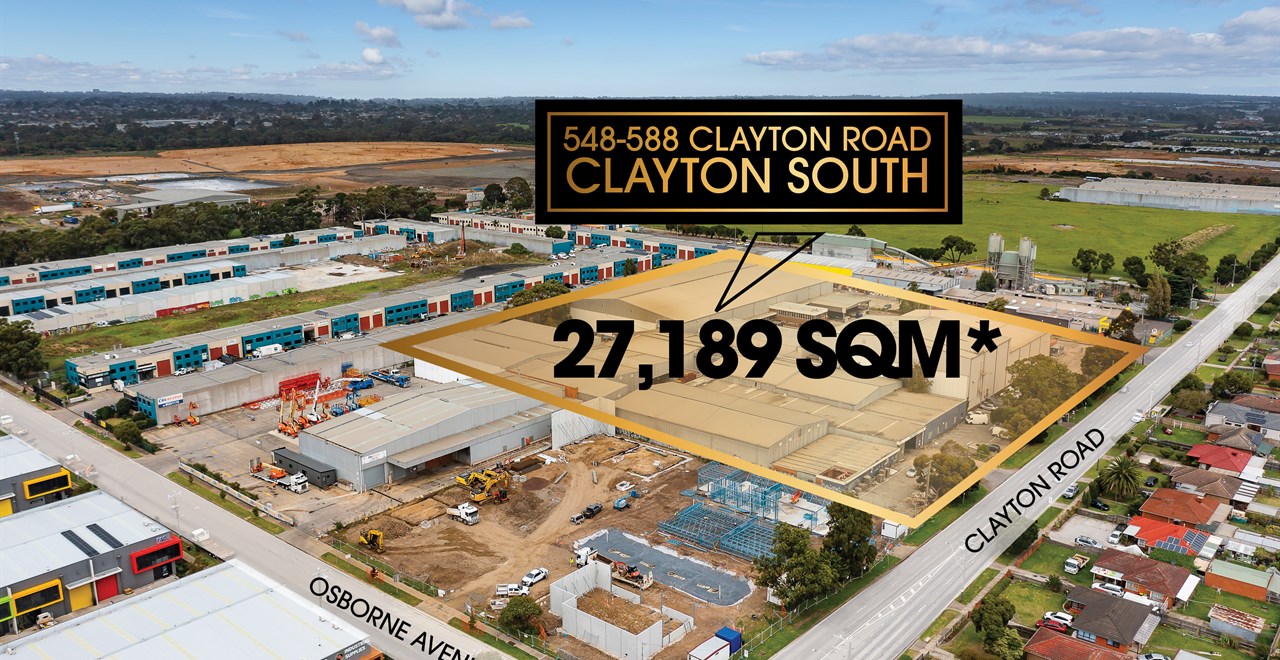 Charter Hall has sold a big development site in South Clayton to industrial developer AuOro Group for $16.5 million.
The 2.8 hectare site at 548-588 Clayton Road has a 165-metre frontage to the busy road. Buildings covering 14,000 sq m are mostly used for cold storage.
The property is leased to Home Delivery Services, returning $650,000 a year.
AuOro Group was established last year by Corplex directors Dominic Cullia and Steve Camerlengo who have been active in the north and west.
Mr Cullia said they're planning to build a new cold storage business park pitched at small to medium businesses.
Vinci Carbone agents Joseph Carbone and Frank Vinci handled the transaction for Charter Hall.
Corplex also sold a freestanding Carl's Jr through Vinci Carbone for $6.41 million on a tight 4.6 per cent yield. There were eight bidders for the Thomastown fast food outlet.
https://todayspaper.smedia.com.au/theage/shared/ShowArticle.aspx?doc=AGE%2F2021%2F04%2F17&entity=Ar06403&sk=14B6CE3D&mode=text