ST KILDA'S GROSVENOR HOTEL TIPPED TO FETCH $11 MILLION
Posted on 04 April 2018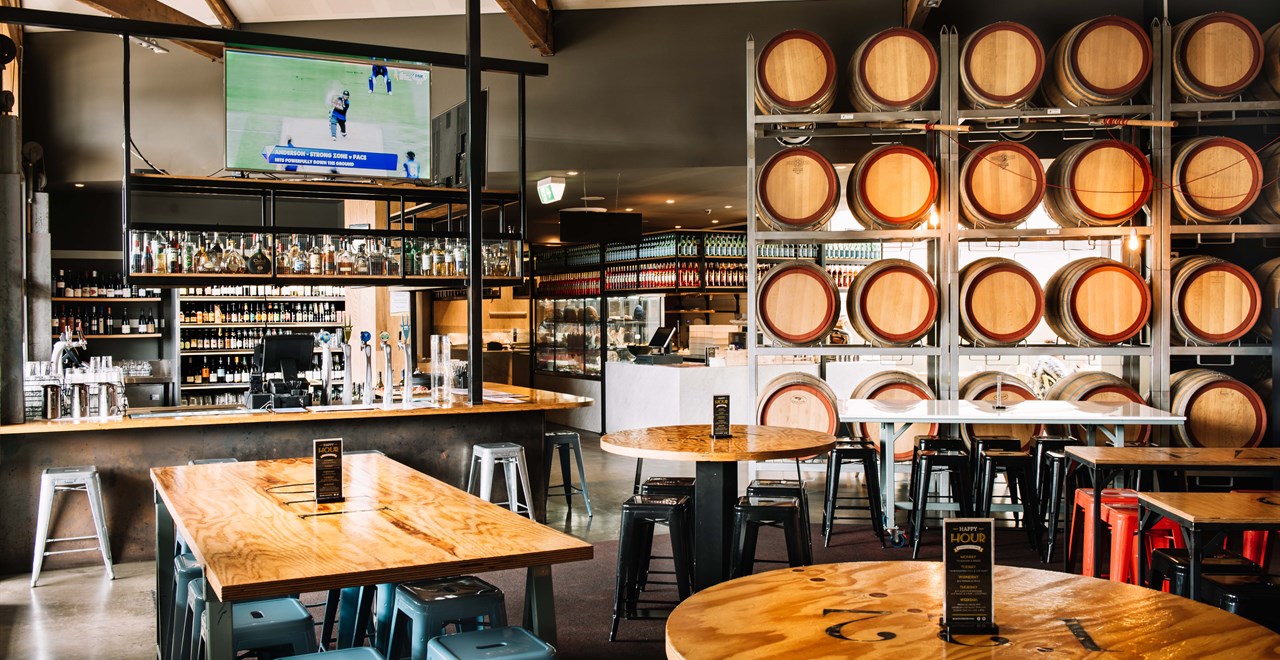 The Grosvenor Hotel, in St Kilda, is one of the few pubs with a drive-through burger bar. Photo supplied

St Kilda East's iconic Grosvenor Hotel, more than 150 years old, is for sale. The hotel, on the corner of Brighton Road and Grosvenor Street, is expected to sell for more than $11 million.

In the past year many pubs in Melbourne's inner city have been hotly contested when they've come up for sale.

The property's selling agents, CBRE and Vinci Carbone, expect the Grosvenor to attract similar attention from investors and developers keen to take advantage of the stellar location and substantial land holding.

"What perhaps sets the Grosvenor apart from other such offerings is its location within one of Melbourne's, and indeed Australia's, best known inner suburbs along with its prominent frontage to the Brighton Road," said Joseph Carbone of Vinci Carbone.

The store of the Grosvenor Hotel starts in 1857 - three years before it was built - when the railway line and station that connect St Kilda to inner Melbourne was constructed.

The trains brought the crowds, and, by 1960 when the Grosvenor was built, the bayside village was fast becoming a playground for wealthy Melbournians who flocked to the sea, the coat and the newly built St Kilda Sea Baths.

Palatial Mansions with extensive gardens, orchards, and lawns sprung up, as well as numerous hotels - the Grosvenor was just one of 15.

The Grosvenor was originally a coaching inn: a hotel along a busy coach route at which horses could be changed and travellers could rest and refresh themselves - similar to today when we fill up our gas tanks and grab snacks at a petrol station.

In 1928, Spanish mission-style alterations, designed by Harry A. Norris, were made to the Grosvenor. Norris, responsible for other Melbourne icons such as the Nicholas Building on Swanston Street in Melbourne, and the Block Court Arcade on Collins Street, is famed for helping establish art deco design in Melbourne.

The Depression led to a massive slump in the fortunes and lifestyles of many St Kilda's residents, and many of the grand houses were turned into apartments, and numerous hotels closed or were demolished - but not the Grosvenor.

In 2011 the pub was extensively renovated to its current slick, yet cosy, industrial chic by Red Design Group. The brief was for the space to feel like an extension of a home and to have "an urban, raw and honest feel" and the designers kept many original features - such as the raw timber beams and high ceilings.

In 2014, publican Rabih Yanni took over management of the hotel. Under his direction the Grosvenor now includes a drive-through burger bar, the St Kilda BurgerBar (STKBB), a cocktail bar, a bistro, a wine bar, a private dining room and an upstairs function room and a drive through booze shop.

Currently leased for a three-year term, with an income of $525,000 a year, the Grosvenor sits on an expansive 1,963-square-metre site and has residential compatible zoning and three street frontages. The building is not registered with the Heritage Council of Victoria but has heritage overlay with the City of Port Phillip.

Nearby, the Beach Hotel in Albert Park, the Marine Hotel in Brighton and the Water Rat Hotel in South Melbourne all sold recently and, like the Grosvenor, were home to established businesses in high-impact locations.

The Marine Hotel and the Water Rat Hotel sold on sharp yields of 3.3 and 2.5 percent respectively, while the Beach Hotel sold for $10,525 a square metre.

"Over the last three years we have witnessed a dramatic surge in transactions of established hotels and gaming venues that present high underlying land value and provide development upside in strategic locations," agent Mark Wizel of CBRE's national director of investments, said.

"This area has seen undeniably strong growth for a considerable period of time with no sign of a cooling market," he said.